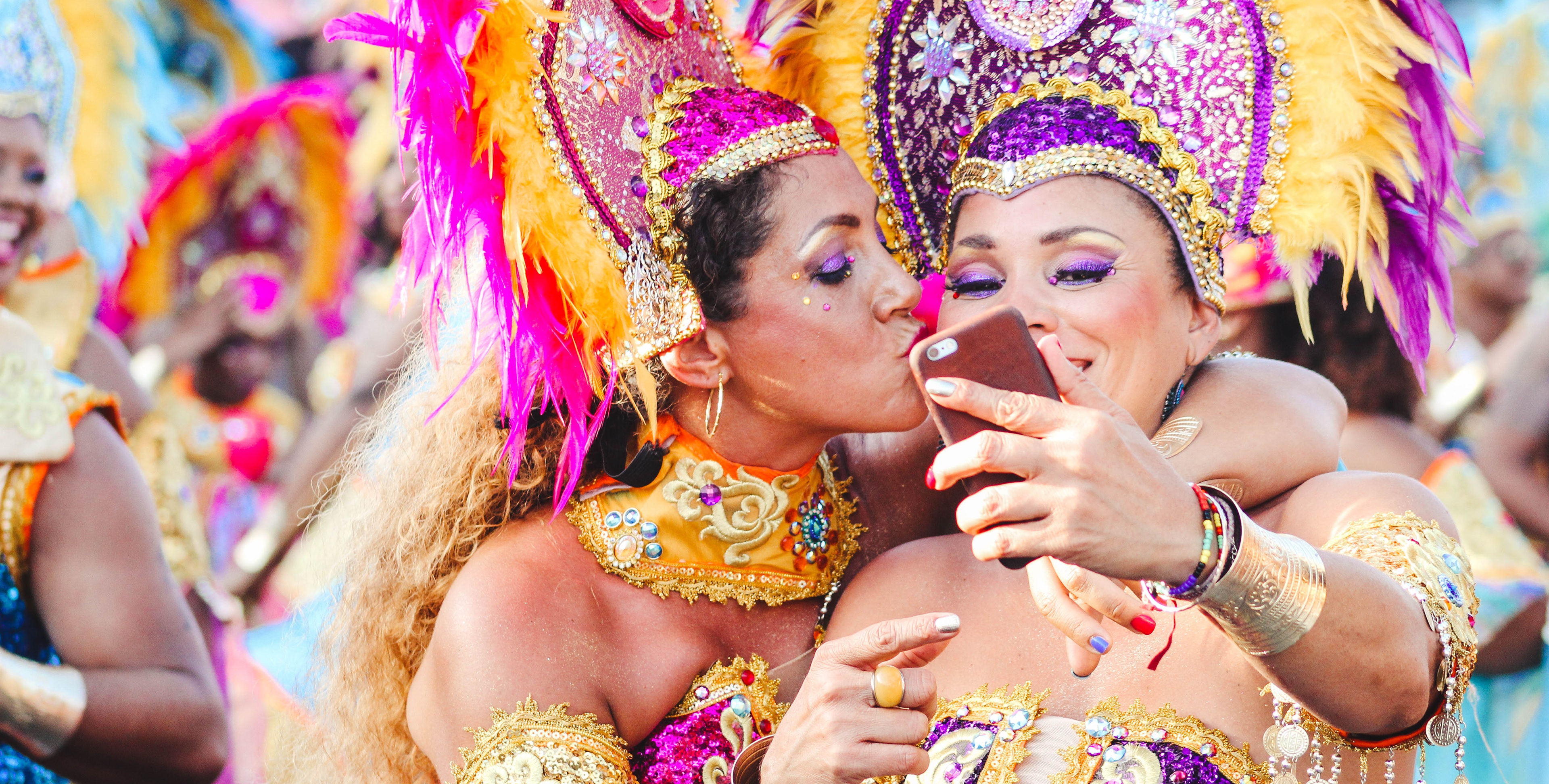 LONDON | NOTTING HILL CARNIVAL
Notting Hill Carnival: a historic event that is a feast for the eyes with colourful parades, steel bands, Calypso music and plenty of Caribbean food stalls. It has been over 50 years of partying, community and entertainment. 
Every year, Notting Hill hosts one of the most foremost events of contemporary British culture. The streets become filled with colour, dancing, music and activities. The Notting Hill Carnival, a gift from the British West Indies community, is celebrated by people from all walks of life. It dates back to Abolition of Slavery Act in 1833 and the first Caribbean carnival was held in Trinidad. The carnival was a celebration of freedom which was expressed through song, dance and flamboyant costumes. This tradition continued as each year people took to the streets and as large numbers of West Indies immigrants travelled to the UK in the 1950s, this spectacular event established itself in London. 
Being one of the world's biggest street carnivals, as well as one of the longest lasting, the carnival has been an annual event since 1966. It has since attracted around 1 million people, and grows more popular and more dazzling over the decades. The parade takes place on the streets of Notting Hill, Kensington and Chelsea.
The emergence of the Notting Hill Carnival followed from racial tensions that were prevalent in the area in the mid-to-late 1950s; Britain's first race riots broke out in Notting Hill in August 1958. The Carnival emerged as a response to them in January 1959 as an indoor event organised by political activist and community leader Claudia Jones - this first event was actually held in St Pancras Town Hall (now Camden Town Hall) on Euston Road.
It was 1966 when something resembling the Notting Hill Carnival that we know and love today first took place. Rhaune Laslett had organised a children's street festival in 1966 that would also work to promote cultural unity amongst the run down area's many ethnic groups - the Afro-Caribbean population and others - and this early edition did see costumes, floats and live music. The parade element suddenly sprung to life when a steel band player named Russ Henderson started a musical march with his band. This first event attracted around 1000 people. Through the 1970s, the Carnival grew considerably in popularity - with 150,000 people already attending in 1976 - as well as becoming more Caribbean in flavour.
Numerous sound systems and stages are set up by the parade route and in the area providing typically Caribbean music, as well as that more pop-chart orientated. You'll find many stools selling food and drink to help get you in the spirit. With around 1 million people joining in with the fun, it's a couple of days of ecstatic partying in West London.