Taking from the visual aspects of Maria Svarbova's photos, water ripples are incorporated into Cassey Gan's AW18 collection by the way of curved lines and prints. With repetition as the common denominator, patterns cascade the collection in pastel blues and ascents of bright red. To emulate the pictures we paint of ourselves online, brush-stroke prints spread through the collection. Detachable layers held together by gold metal fixtures also give a nod to art deco.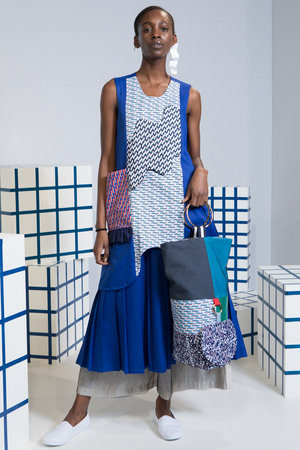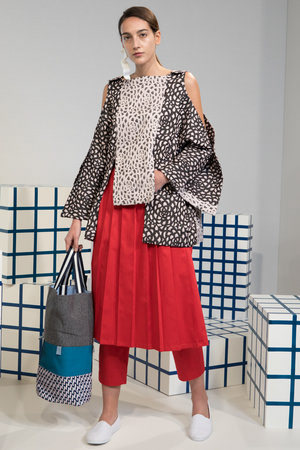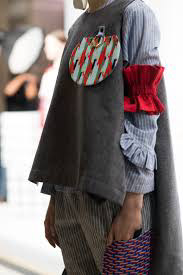 As each layer is removed, looks become more minimalistic and a sense of revealing what lies beneath is brought forth. Asymmetry and irregular shapes are also seen, and represents how our online personas differ from our regular selves. Running with these concepts, the collection is fuelled by social media's influence on how we portray ourselves off and online.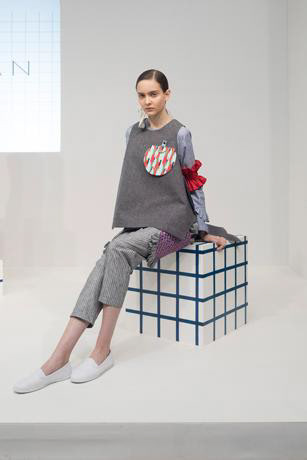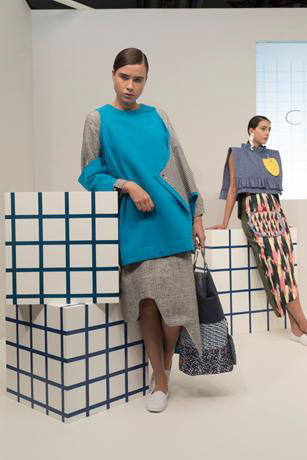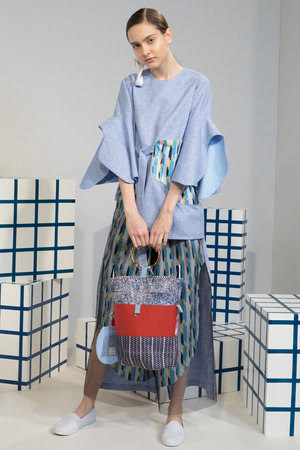 Comfort and style are of equal importance for Cassey Gan label. As style takes precedence over fashion, the garments created are timeless yet modern. AW18 is loosely fit with substantial layering, very much in keeping with the identity of the label.