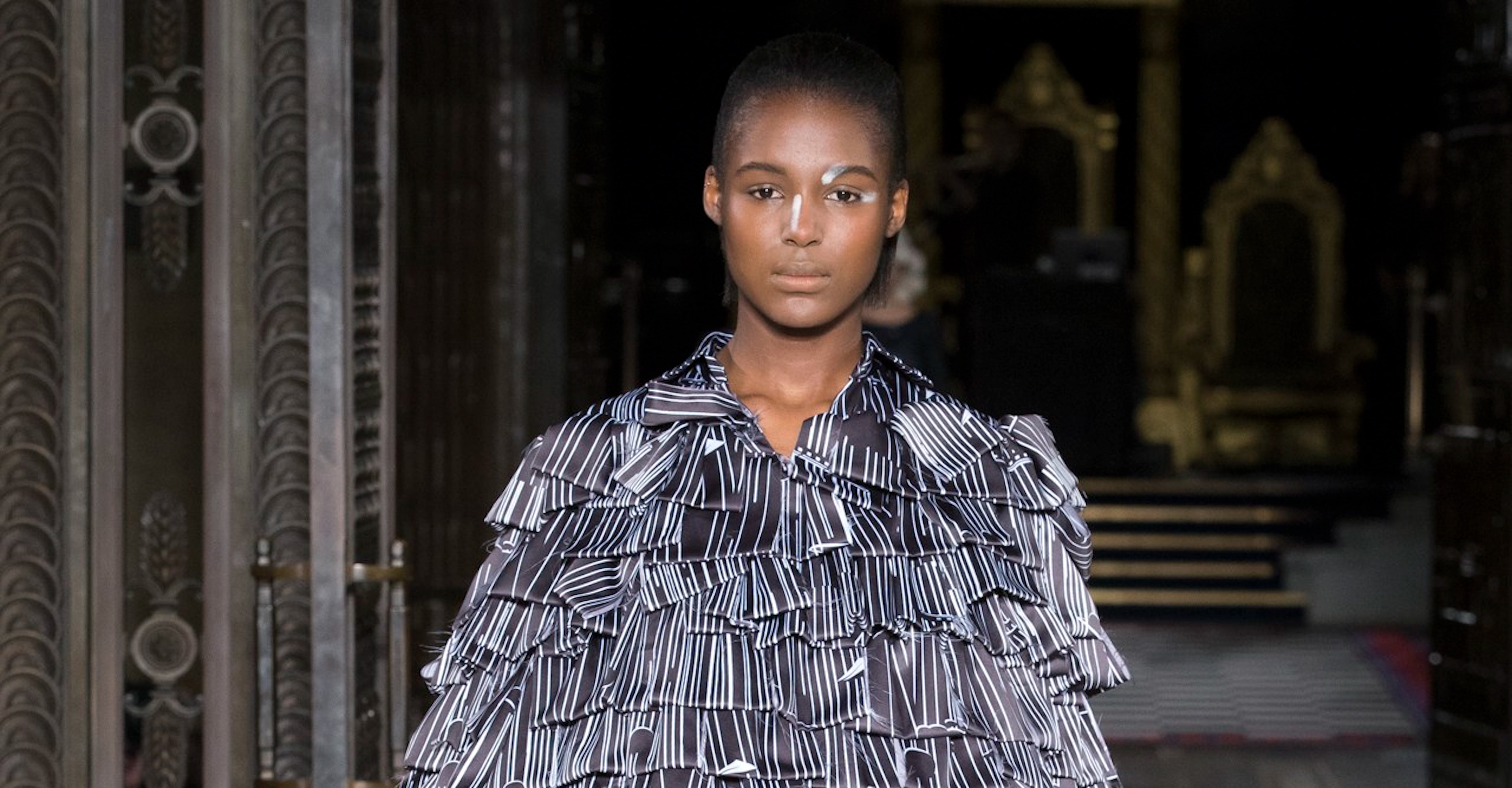 Apu Jan, a designer label based in London, is well known for integrating fiction inspired designs with unique knitwear techniques. The in-depth engagement of themes originating from literature, each season enables the designs to appear both real and surreal. For AW18, the collection is entitled 'Drifting In A Million Stars'.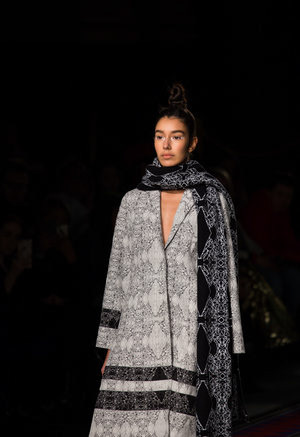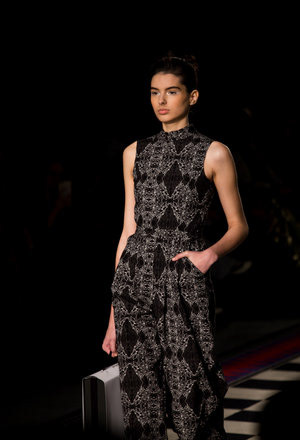 This story is about the distance between the stars. Tiny sparkles remind us of the stars in the sky - the connections between countless sparkles, drifting between us.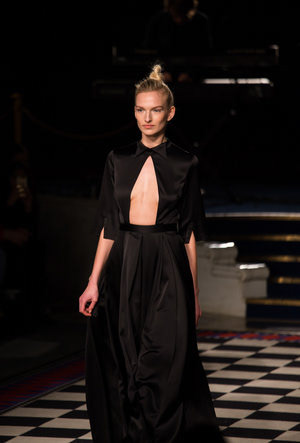 The jacquard prints and natural draping create silhouettes that are timeless. They may be interpreted as retro or futuristic. We can see space, stars, orbital tracks, astronauts, stellar clouds, spaceships, sheep, trains and paper planes.