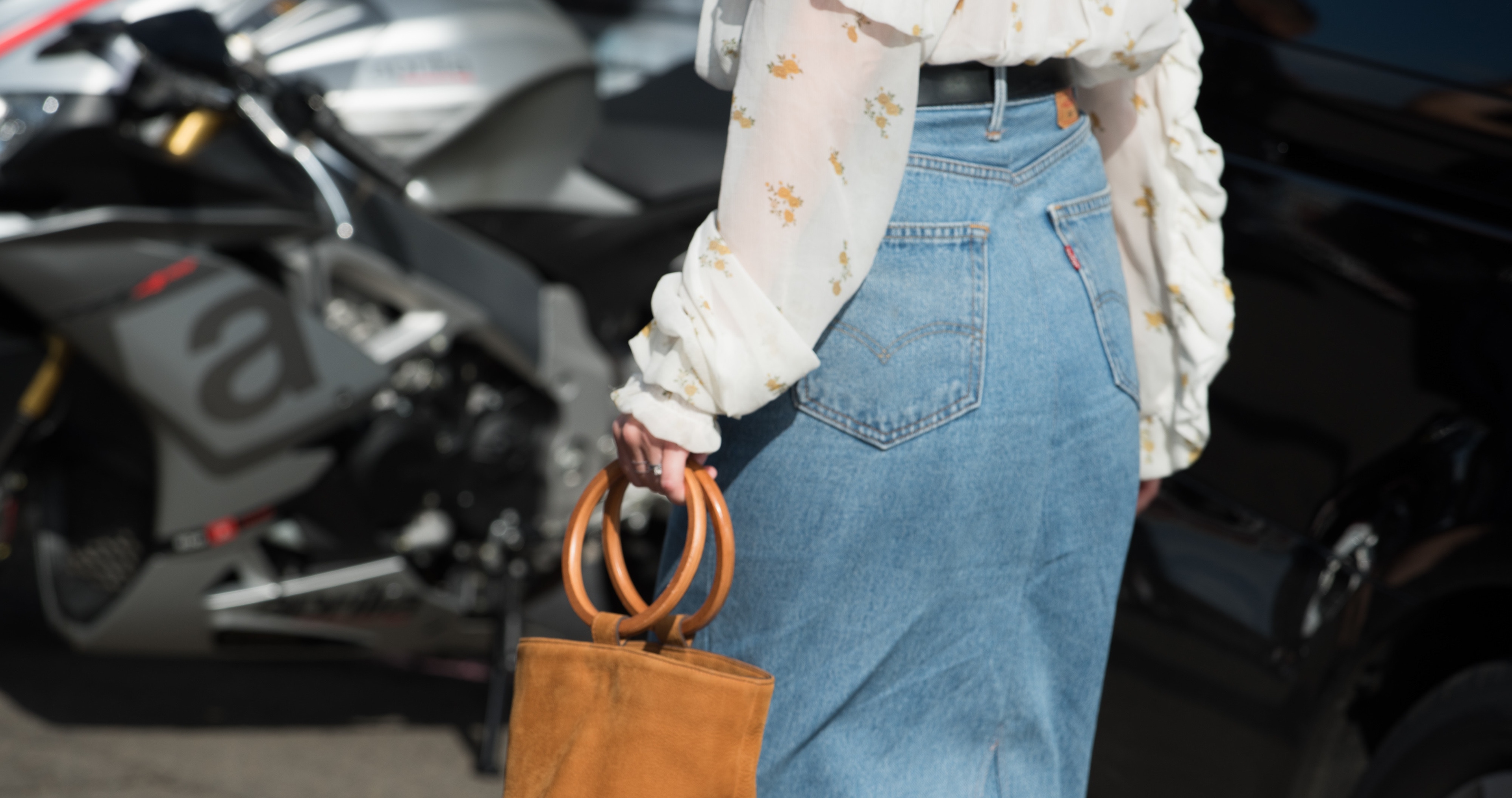 Street style photography has become as ubiquitous to the fashion industry as a runway show. Every fashion week in New York, London, Milan and Paris, photographers seek to capture editors, models, bloggers and brand-sponsored celebs. These special groups of 'celebs' range from athletes to actors wearing manifestations of current trends, runway pieces and most importantly, style.
Photographers like Phil Oh and Tommy Ton have been known to follow a subject as long as it takes to get 'the shot'. 
Yet this was not always the case. The rise of modern street style photography can be attributed to a confluence of changes in fashion, technology and popular culture.
During the 1980s Amy Arbus' lens captured New York City's Lower East Side. In doing so, Arbus chronicled not only a grittier, unconventional subset of downtown and urban style, but rising celebs like Madonna, The Clash and Anna Sui. Perhaps this is the first take on seeing celebs as they really are, unfiltered and 'off duty'. Street style continued to trend in print with a niche subset of magazines like Shoichi Aoki's Street and later Fruits and i-D, originally street style zines.
Street style would make the leap from page to computer screen, with the growth of digital photography and style blogging. These new mediums gave the ability for any photographers to become style bloggers by taking and sharing stylish photos of their choice. 
A trend towards more real, less styled fashion coverage exploded. Trends could be seen in real time, at real places, on real people and models and celebs made to feel real. Despite the sponsored looks, effort put in or not, in an effort to be shot, ultimately the photographer is the editor. Capturing style over fashion trends remains the core of street style shots, which give the style major editorial and marketing credibility.
Street style photographers are the go-to for not only their loyal fans and followers, but for major magazines, brands and websites seeking original content without the price tag of a major fashion shoot, requiring location fees, hair, make-up and more. Creative content brands can align themselves with the audience that photographer is already tapping into and foster brand awareness, loyalty and perception in addition to driving sales. Furthermore, a street style photographer/blogger can offer expertise on ever-expanding platforms like Pinterest, Instagram or Snapchat this solidifying themselves as valid to the industry, both creativity and commercially.
But what's next? Will this commercialism lead to the end of our sense of reality? The answer lies in the numbers: newcomers to the field can gain followers by thousands. The medium at which these candid images are purveyed may change, but history has proven they'll always have a place in the cultural pantheon of style, even if it falls out of mode with the fashion industry.