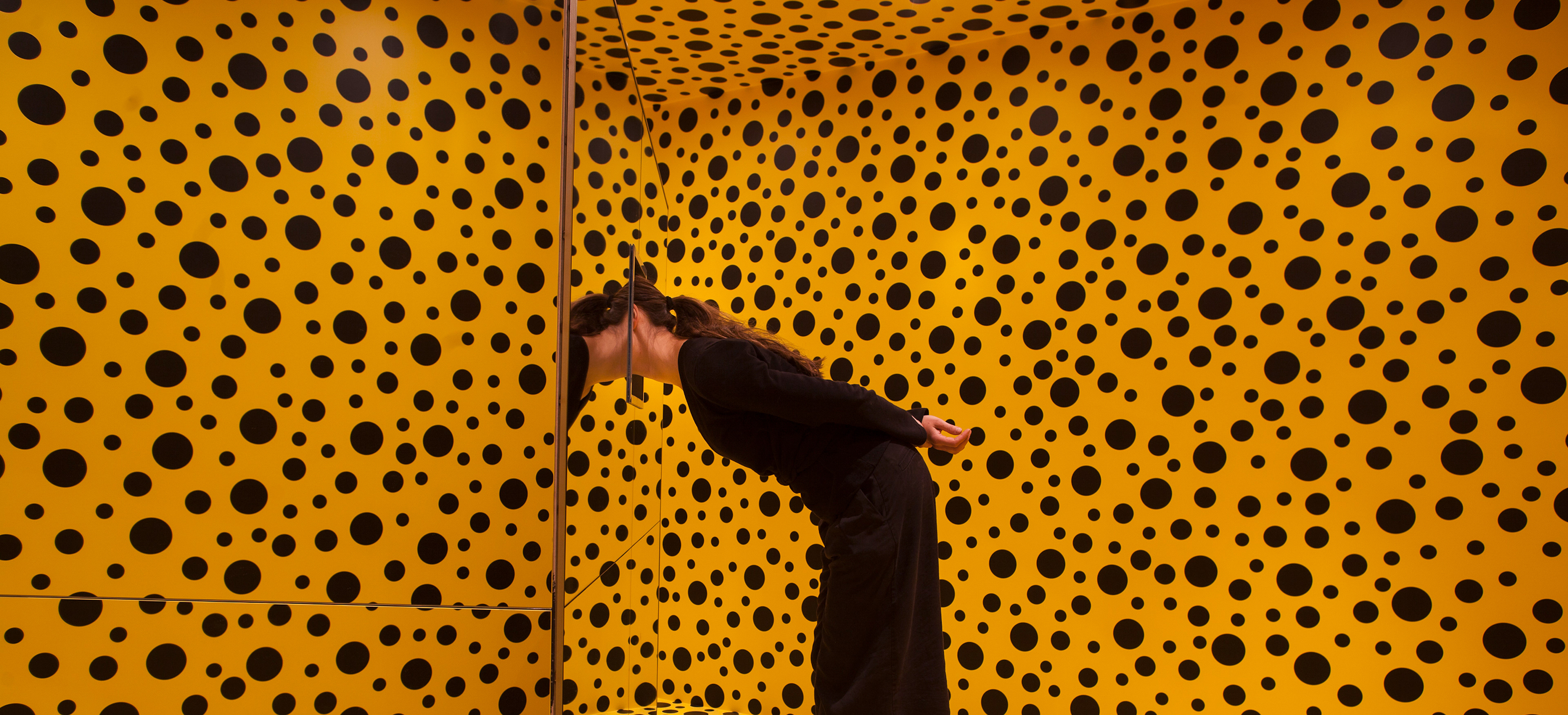 ARTIST SPOTLIGHT | YAYOI KUSAMA
As a child, Yayoi Kusama dreamt of a world covered in polka dots. Since venturing onto the art scene in the late 1950s, she has built that world around herself and her eccentric personality, in a creative career that spans performance art, film, artistic installation, collage, sculpture and painting. 
Born in Japan, she studied painting in Kyoto, before moving to New York in the 1950s and soon became well-known in the avant-garde world for her provocative happenings and exhibitions. 
Kusama's latest UK exhibition was at Victoria Miro, showcasing her most recent sculptures, paintings and installations. The collection reflects Kusama's obsessive repetition of pattern and polka dots, responding to hallucinations first experienced in childhood. The exhibition features new paintings, including her important and ongoing 'My Eternal Soul' series and her iconic pumpkin sculptures. The pumpkin is a motif she has returned to throughout her career, presented in a new form of polished bronze sculptures.
In spite of her complex personality, which has seen her in and out of mental hospitals all her life. Kusama has continued to make artwork tirelessly for 6 decades, thrilling viewers with the terrifying wonderland she calls 'Kusama World'.
"I love painting so much that nothing else matters"