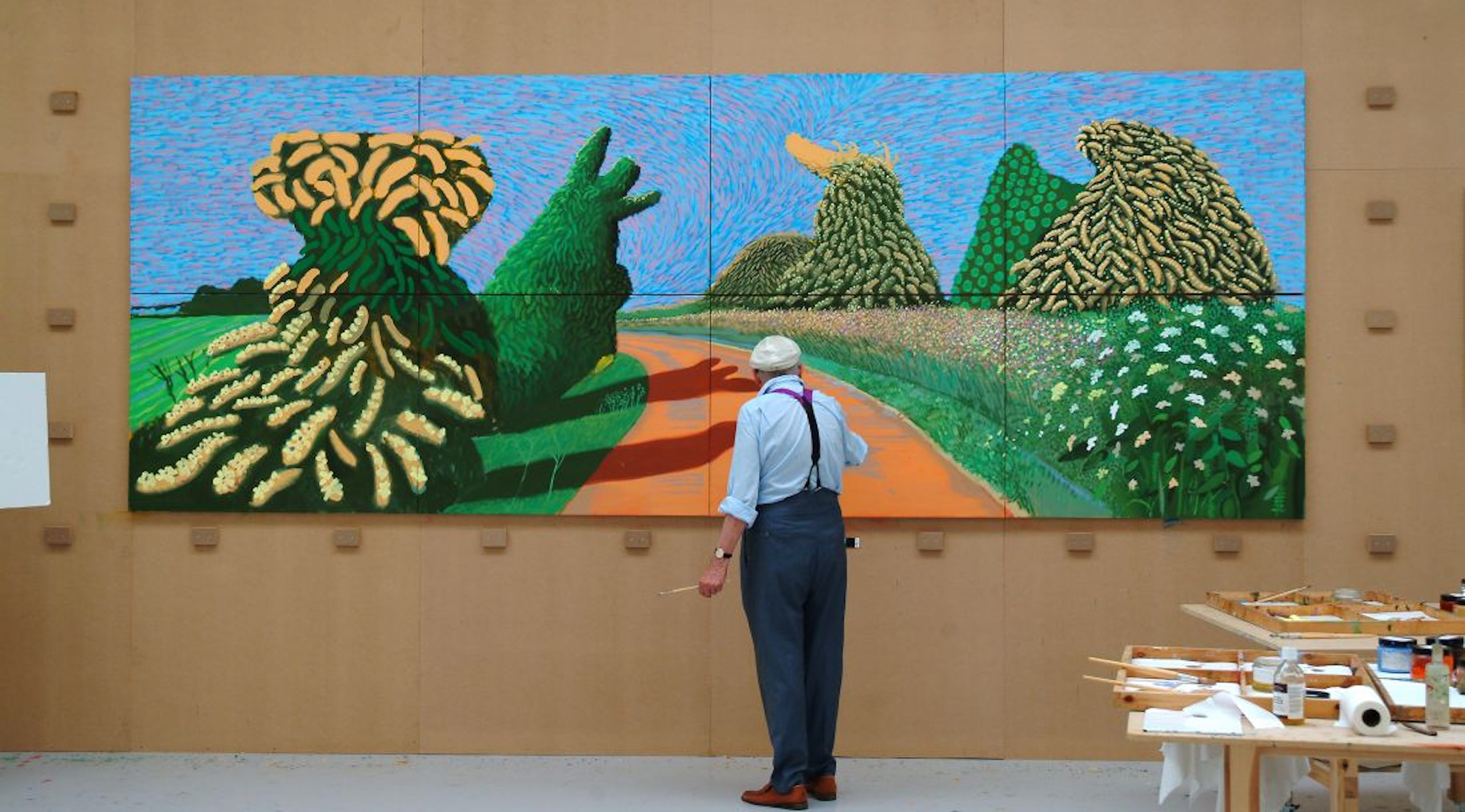 ARTIST SPOTLIGHT | DAVID HOCKNEY
David Hockney at the Tate Britain is the largest ever retrospective of the Yorkshire artist's work. It is Hockney's most extensive show, covering six decades of his life lived between London, Yorkshire and Los Angeles.
Many of Hockney's works use vibrant colours, like Pacific Coast Highway and Santa Monica. Chris Stephens, the Tate's lead curator in modern British art, says Hockey has
"an amazing imagination and love of life"
and that his paintings are
"brilliantly coloured and affirmative."
Hockney is regularly regarded as Britain's greatest living painter. Some of Hockney's most recent portraiture has been created on his new tool - the iPad. He has embraced the modern medium, and the iPhone, in recent years, creating videos and stills with it since 2008. His distinct style is obvious in the works, despite the difference in technique.​​​​​​​